Birmingham Plastering Services, West Midlands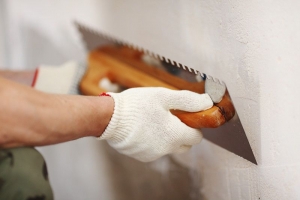 Birmingham Plastering Services from A & A Plastering provide competitively priced high quality work & we are specialists in all aspects of plastering services in and around Birmingham & West Midlands.
A & A Plastering are based in Birmingham and we work across the whole of the West Midlands area. With over 25 years of plastering experience & countless satisfied customers, we provide second to none Birmingham Plastering Services.
We not only promise to deliver beautiful results; we promise a pleasurable experience. We handle everything from prep to clean up. And, yes, we do leave your home absolutely clean.
Plastering in Birmingham
A & A Plastering are able to do wet plastering, dot and dabbing and float and set. We can transform any of your rooms using plastering methods that will suit the style of rooms or house. No matter if it is a loft conversion, an extension or a total house replaster, we have the expertise to offer you a quality job at affordable prices.
Skimming in Birmingham
Skimming is a method of plastering usually done on plasterboard, artex or old and damaged plaster. It has a smooth finish and is suitable for painting or wallpaper once dry. Very often when people start to decorate an older property, they usually find the old plaster, cracked or damaged and not suitable for painting and decorating. The solution would be to re-skim the walls, but only after the walls have been properly prepared and treated.
Dry lining in Birmingham
A faster and easier alternative to solid plastering, dry lining involves plasterboard that is applied to the wall and then smoothed to finish. A cheaper substitute to plastering, also tends to dry faster than more traditional techniques allowing you to carry on with the decorating far quicker than you would otherwise be able to.
Screeding in Birmingham
Screeding is leveling & smoothing the top layer of a material that is poured, such as concrete, so the material is the same height as the forms, or guides, that surround it. While screeding concrete is a common example used in gardening & home improvement.
Exterior and interior rendering in Birmingham
Applying the plaster to brickwork and other such surfaces, we can plaster both internally and sand finish buildings externally. Stucco plastering work can be trowelled or made by hand, depending upon individual needs, and can be applied to imitate stonework or pebbledashed for an appealing look.
Our goal is simple, to leave you, the client, feeling completely satisfied with the quality of workmanship and having no doubt in recommending our company to your friends and family. We provide a quick, efficient, clean and friendly service. Providing free quotations and advice, so please do not hesitate to contact us.
A & A Plastering are Birmingham plasterers who provide a second to none service. We have over 25 years of experience as plasterers serving Birmingham & the West Midlands. To view some of our work, please feel free to view our gallery or visit our Facebook page.